~ 100% Organic - Leaves for Free Chemical Cultivation method . ~
Sencha (Green Tea)

Fukusinn (Green Tea)

The tea leaves of sencha contains early picked burgeons, blended 2 types of leaves.
One is fresh and green leaves sprout in the early Spring.
And the other ones bud under the summer sunshine,which especially makes leaves more sweet.
Please enjoy the harmoney between the bitterness of the Spring and the sweetness of the Summer.
This is a type of leaf made with carefully hand-picked of the first tea leaves to be harvested of the year.
Most soft and delicate baby leaves are selected for this tea.
Please it can be ready at low tempreture and waited for minutes.
Then you can hear good fragrance.
We are sure that you can be healed over the exquisite combination of sweetness and bitterness.

Hojicha(Roasted Green Tea)

Genmaicha(Tea with Roasted Rice)

Hojicha,rosted green tea is commonly drunk as dried and roasted for savory flavor.
High quality Hojicha has a unique sweet and soothing aroma and leaf roasting requires considerable skill.
It is served with Kaiseki dishes, and there Hojicha is often served.
In addition,it has a noticeable roasted aroma and a rich ,astringent and yet light flavor and tastes, and can deliciously drunk even in a cold tea.
Genmaicha ,tea with roasted rice ,is a health food for comprising mixture of green tea and brown rice.
Hand -roasted brown rice is mixed with green tea , and its color is a cloudly brown or gold.
This is suitable for a variety kind of dishes.

Ryo-kuucha(Bancha-Green Tea)

Zerocha(Bancha-Green Tea)

Bancha is classified as Japanese tea of ordinary quality. This tea can be made by both cold and hot water. It contains 8gx25 tea bags so that you can make green tea easily, dipping a tea bag into 1L of bottle of water for a night.
This name of tea,Zero,derived from containing zero caffeine.
Leaves picked before the early Spring so that leaves contains the richest nutrition accumulated in Winter.
That makes your body energetic. It contains 8gx25 tea bags.
Despite of no suger, you can still taste sweetness,which comes from the active ingredient.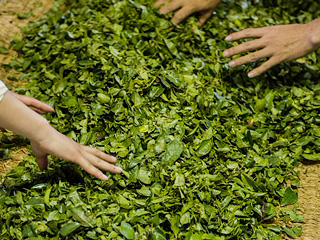 All of the tea leaves are totally free from chemically synthesied fertilizer, pesticide at all. Besides, it is not used the animal manure, either.
It is cultivated for 100% Natural Organic Method.
Most of the process of manufacture are done by hand.
Tea trees bloom flowers as well as bear seeds. It is a cultivation method that does not interfere with a growth of nature as it is.
This style of cultivation keeps good harmoney and coexistence with nature.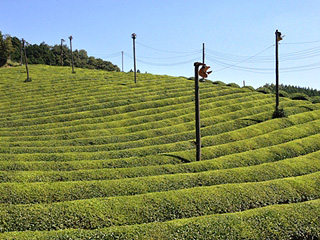 There is a tea plantation at the mountain of 400-600 elevation of Nara ,the refreshing wind blowing through.
In Autum,the changing leaves are so beautiful,and the ground is blanketed with fallen leaves.
It snows, and the silent of winter is coming.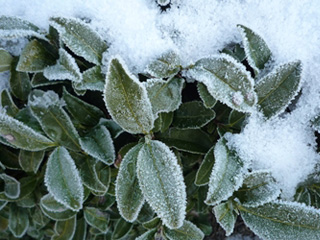 Spring was awaited. And underfoot, you can see a variety of flowers will grow.
And you can find ,in every corner,fresh green sprout, celebrating the early summer.
Just around the time, tea leaves are so beautiful and fresh. Everywhere, young shoots sprout!
This organic natural agricultural methods have been handed down to this area from old days.
Tea has nothing additional , and truly 100% natural cultivation.
In a forest, you can see "Workings of life", which lives under the soft and pleasant, fluffy mulch.
Without any humans help, nature of the mountain grow itself, circulating.
The soil is soft, very softly.
The pesticides are not used at all, and manure is also from nature such as Japanese barnyard millet and the foxtail millet. The weed killers are not used at all.
Therefore the soil is very rich and is in state that it is near to the soil of a natural mountain.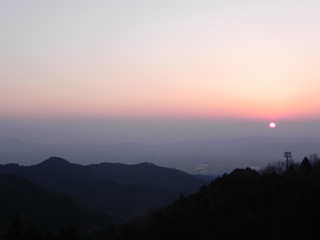 A white, thin silky thing covers the tea leaf when I go to the field which dropped of the morning dew.
It is a nest of the spiders. In a tea plantation, there are innumerable spiders and catches game hard.
In the summer, a mantis is an outstanding performance.
You may see a pheasant lays eggs in a tea plantation and see them do child care.
There is the insect eating tea leaves, but it can not be outbreak, so that they keep the balance for themselves.
To do so, it is important to keep the field lively, where a variety of organisms and grass coexist.